Episodes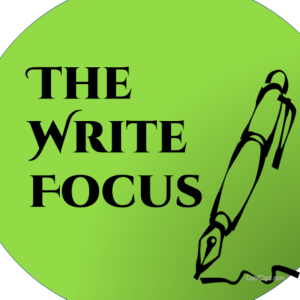 Wednesday Jul 05, 2023
Wednesday Jul 05, 2023
1st, we have a last check-in for the June Writing Challenge. Even if you managed only a few thousand words or a few hundred, that's still a success  ~ because it's more than a blank sheet of paper or a blank screen. Set your goal anew for July, and have at it with a weekly breakdown to achieve the monthly goal.
This episode starts a series on Branding. We'll talk the history and importance of branding and a few definitions. In later episodes, we'll talk First Impressions and Iconography, wording with images, basically a story with words on the front cover. This is the focus all through July and August.
Timings
00:00 Start
00:39 Introduction
02:23 Branding
05:55 Branding is Marketing
09:02 Book Distribution
11:15 One Author's Branding / Victoria Holt and her pen names
14:32 Our Keys to Branding
15:20 Closing
Total = 16:19
A video trailer showing branding in action is here:  https://youtu.be/uthI5gEWic8
Thanks for listening to The Write Focus. We focus on productivity, process, craft, and tools. Our podcast is for newbies who want to become writing pros and veterans who are returning to writing after years away.
Our current focus is the June Writing Challenge, starting on June 1 and continuing to June 30, with check-ins on June 7, June 14, June 21, June 28, and July 5.
Support the podcast with a cup of coffee at https://www.buymeacoffee.com/winkbooksr
You can find workbooks and templates at Buy Me a Coffee. Just up is the Enter the Writing Business Workbook and templates from the Discovering Characters
For more links and resources, visit www.thewritefocus.blogspot.com  .
Write to us at winkbooks@aol.com.
If you find value in this podcast, please share with your writing friends or write a review. (We're small beans. We don't have the advertising budget of the big peeps. You can make a difference.)