Episodes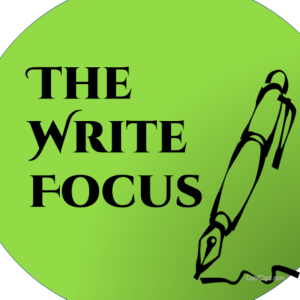 Wednesday May 18, 2022
Wednesday May 18, 2022
MixMisc A / Research / 3:21 / E110
Research: a Ho-Hum topic? Not quite.
Research is necessary in all realms of writing.
Whether discovering the details that given veritas to our fiction, the details that we shouldn't get wrong in commemorative poems, or just adding specific and elaborating details to our nonfiction, HUMDRUM RESEARCH is totally necessary.
The challenge comes in determining how many research details to use.
1:11 Check-In
2:50 Opening
3:27 Challenges
3:49 Fiction and Research
4:31 Light Hand
5:17 Active Use of Research
5:52 Amount of Research to use
7:26 Poetry and Research
9:11 3 Chief Elements when presenting Occasional Poems
9:16 4 Requirements of Song
10:06 Public Ceremonies
10:35 Writing for Independence Day
12:50 Checklist for any poem / 10 To-Do's
13:46 Walt Whitman
17:45 R. Waldo Emerson
20:40 Nonfiction and Research
21:40 Next Week
21:54 Inspiration / Ezra Pound
Thanks for listening to The Write Focus. We focus on productivity, process, craft, and tools. Our podcast is for newbies who want to become writing pros and veterans who are returning to writing after years away.
Our current focus is A Mixed Miscellany: Fiction / Poetry / Nonfiction / Interviews with Writers.
For more links and resources, visit www.thewritefocus.blogspot.com  .
Write to us at winkbooks@aol.com.
If you find value in this podcast, please share with your writing friends or write a review. (We're small beans. We don't have the advertising budget of the big peeps. You can make a difference.)