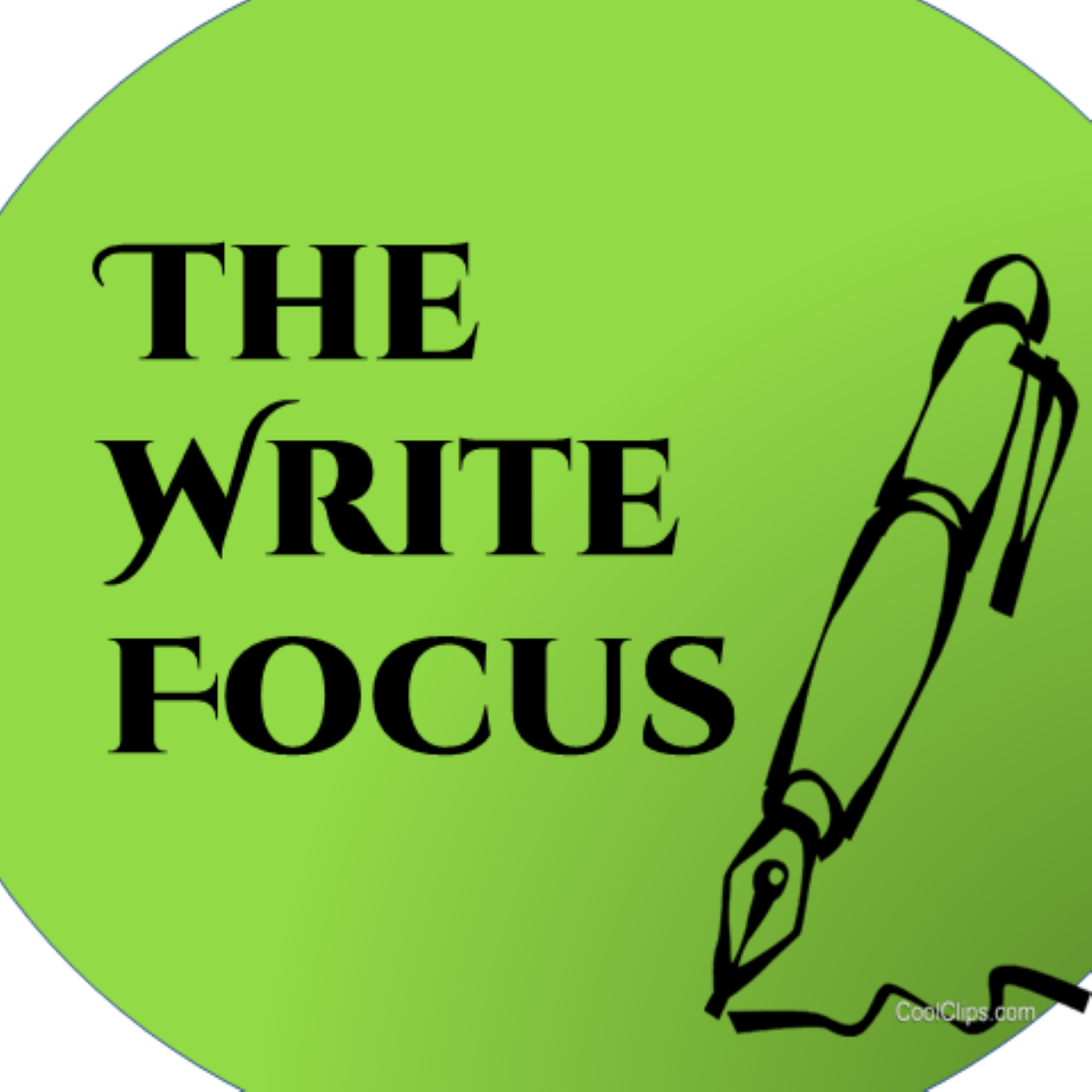 Elle Andrews Patt offers her perspective on writing, from the start of her publishing journey to writing series and spin-offs, all in this episode of The Write Focus.
Next week, she will share her views on plotter vs. pantster, the synopsis, Clickmagick and much much more. Join us.
Content
1:11 Opening
2:02 Elle Andrews Patt's published writings
4:00 Her writing / publishing journey
5:00 Practice using Fan Fiction
7:50 Short Story vs. Novel
11:00 Stand-alones vs. Series (writing a series, cliffhangers: the ugly, the bad, and the good
15:35 Interconnected characters and spin-offs
LINKS
How To Grow A Novel: https://www.amazon.com/How-Grow-Novel-Mistakes-Overcome/dp/0312267495/
Reading Like A Writer: https://www.amazon.com/Reading-Like-Writer-Guide-People/dp/0060777052
Characters and Viewpoint: https://www.amazon.com/Elements-Fiction-Writing-Characters-Viewpoint/dp/0898799279 
Thanks for listening to The Write Focus. We focus on productivity, process, craft, and tools. Our podcast is for newbies who want to become writing pros and veterans who are returning to writing after years away.
Our current focus is A Mixed Miscellany: Interviews with Writers / Fiction / Poetry / Nonfiction.
For more links and resources, visit www.thewritefocus.blogspot.com  .
Write to us at winkbooks@aol.com.
Buy me a coffee at https://www.buymeacoffee.com/winkbooksr
If you find value in this podcast, please share with your writing friends or write a review. (We're small beans. We don't have the advertising budget of the big peeps. You can make a difference.)