Episodes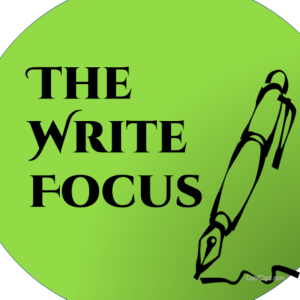 Wednesday Jul 13, 2022
Wednesday Jul 13, 2022
Elle Andrews Patt shares more of her writing life. The age-old question of plotter vs. pantster, the synopsis and her route to a hybrid writing life, writing with sensitivity and awareness, the synopsis and productivity, as well as Clickmagick, her best tool for marketing, and much more. We end with her multi-part writing advice. Join us.
Content
1:00 Plotter vs. Pantster
1:40 When books do not fit a marketing niche and the hybrid writer life
4:35 Writing with Sensitivity and Awareness
5:40 Plotting and the synopsis
10:20 ClickMagick for tracking links; importance for marketing and ROI (return on investment)
13:30 Productivity and deadlines
16:40 Changing process / practice adapts the process
17:45 Elle's Best Advice (multi-part)
MORE LINKS from Elle
Synopsis: https://publishingcrawl.com/p/how-to-write-a-1-page-synopsis?s=r
Clickmagick: https://www.clickmagick.com/login/
Mark Dawson Ads for Authors: https://learn.selfpublishingformula.com/p/adsforauthors
Thanks for listening to The Write Focus. We focus on productivity, process, craft, and tools. Our podcast is for newbies who want to become writing pros and veterans who are returning to writing after years away.
Our current focus is A Mixed Miscellany: Interviews with Writers / Fiction / Poetry / Nonfiction.
For more links and resources, visit www.thewritefocus.blogspot.com  .
Write to us at winkbooks@aol.com.
Buy me a coffee at  https://www.buymeacoffee.com/winkbooksr
If you find value in this podcast, please share with your writing friends or write a review. (We're small beans. We don't have the advertising budget of the big peeps. You can make a difference.)