Episodes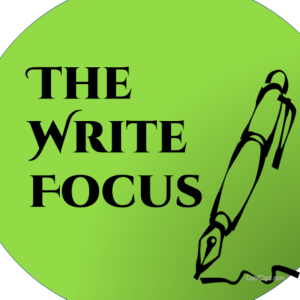 Wednesday Aug 10, 2022
Wednesday Aug 10, 2022
History and setting offer rich ideas for Anne Louise Bannon. When characters begin speaking to her, she knows that she has a winning series.
TIMINGS
0:04 Opening, Anne Louise Bannon and the turbulent LA County history, the setting of one series
2:00 Newest release: Death of an Heiress (see buy links below)
3:15 Anne's interest in LA County's history
7:12 Inspired by a history lecture
10:05 Cabot Cove syndrome; stumbling into a rich setting; characters who begin speaking
15:15 Anne's publishing journey, finding the protagonist's voice
20:35 Her writing process
23:03 Best tool for writing?
26:44 Hard vs. Easy: promotions and visual elements vs. dialogue and character voice
31:18 Switching from series to series
32:31 Maintaining productivity
34:20 the Chicken story
37:07 Closing
Record date June 17, Friday; release date for her newest novel June 18, Saturday
Anne Louise Bannon is an author and journalist who wrote her first novel at age 15. Her journalistic work has appeared in Ladies' Home Journal, the Los Angeles Times, Wines and Vines, and in newspapers across the country. She was a TV critic for over 10 years, founded the YourFamilyViewer blog, and created the OddBallGrape.com wine education blog with her husband, Michael Holland. She is the co-author of Howdunit: Book of Poisons, with Serita Stevens, as well as author of the Freddie and Kathy mystery series, set in the 1920s; the Operation Quickline series; and the Old Los Angeles series, set in the 1870s. Her most recent title is book four in the Old Los Angeles series, Death of an Heiress. She and her husband live in Southern California with an assortment of critters.
Website: https://annelouisebannon.com
Buy links:
Thanks for listening to The Write Focus. We focus on productivity, process, craft, and tools. Our podcast is for newbies who want to become writing pros and veterans who are returning to writing after years away.
Our current focus is A Mixed Miscellany: Interviews with Writers / Fiction / Poetry / Nonfiction.
For more links and resources, visit www.thewritefocus.blogspot.com  .
Write to us at winkbooks@aol.com.
Show your support with a coffee: https://www.buymeacoffee.com/winkbooksr
If you find value in this podcast, please share with your writing friends or write a review. (We're small beans. We don't have the advertising budget of the big peeps. You can make a difference.)