Episodes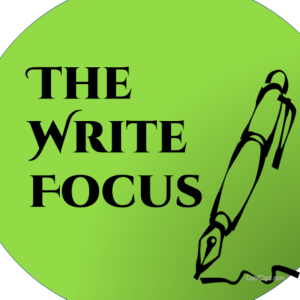 Wednesday Aug 17, 2022
Wednesday Aug 17, 2022
Technology is Sarah E. Burr's friend. It provided the sub-niche for her cozy mystery series, helped her locate an agent, and offers several side endeavors.
TIMINGS
0:43 Sarah E. Burr and her books and series. #FollowMe for Murder is out now.
4:58 the hybrid world: both indie and traditionally published
7:52 70 rejections before an agent; the wonder of the Twitter writing community
11:37 Creating a niche in tech info based on life experiences
16:15 Writing process: ideas at the beginning and during
19:38 Drafting and revision and a working document as a master book
25:14 Indie publishing and Kindle Create
29:20 Maintaining productivity
36:30 Best tool for writers
Sarah E. Burr is the award-winning author of the Glenmyre Whim Mysteries, Trending Topic Mysteries, and Court of Mystery series. She currently serves as the social media guru for the New York chapter of Sisters in Crime and is the creative mind behind BookstaBundles, a content creation service for authors. Sarah is the co-host of The Bookish Hour, a streaming YouTube series featuring live author interviews and book discussions. When she's not spinning up stories, Sarah is singing Broadway tunes, reading everything from mystery to manga, and enjoying walks with her dog, Eevee.

Links:
Thanks for listening to The Write Focus. We focus on productivity, process, craft, and tools. Our podcast is for newbies who want to become writing pros and veterans who are returning to writing after years away.
Our current focus is A Mixed Miscellany: Interviews with Writers / Fiction / Poetry / Nonfiction.
For more links and resources, visit www.thewritefocus.blogspot.com  .
Write to us at winkbooks@aol.com.
Support the podcast with a cup of coffee at https://www.buymeacoffee.com/winkbooksr
If you find value in this podcast, please share with your writing friends or write a review. (We're small beans. We don't have the advertising budget of the big peeps. You can make a difference.)