Episodes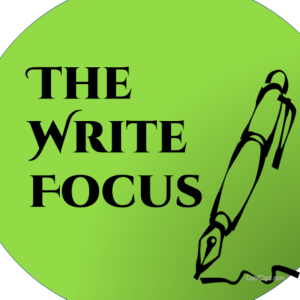 Wednesday Jan 19, 2022
Wednesday Jan 19, 2022
Edit and Correct are harsh-sounding words that can strike fear in writers. They think, "I know nothing about grammar. I can't edit. Let me hire someone." And I retort, "Yes, but not yet."
What do I mean by "not yet"? Why am I implying that we can do most of the editing and correction ourselves? Because we can. Be Brave and Try.
1:00 Never Fear Proofreading
2:25 You are in Control
3:35 Proofreaders & Line Editors
5:20 Objective Distance / 1st Editing Round = Full Speed Ahead.
6:12 2nd Editing Round = Segment the MS
6:45 3rd Editing Round = Reverse Engines
7:15 4th Editing Round = Full Steam Ahead w/ Many Eyes & Real-Life Awkward Example from a Seminar (Names not given, a few details changed to protect the innocent, main details untouched)
11:17 Can't Afford a Proofreader?
13:39 Next Week
14:00 Inspiration / Elinor Fuchs
Thanks for listening to The Write Focus!
We focus on productivity, process, craft, and tools. The New Year starts with the challenge to be a writer. We ended 2021 with a manuscript, written during the fall writing challenge. Now we turn that manuscript into a document we can publish.
That's our focus here: writing and the knowledge to solve any writing-related issues. We're for newbies who want to become writing pros and veterans who are returning to writing after years away.
For more links and resources, visit www.thewritefocus.blogspot.com  .
Write to us at winkbooks@aol.com.
If you find value in this podcast, please share with your writing friends or write a review. (We're small beans. We don't have the advertising budget of the big peeps. You can make a difference.)