Episodes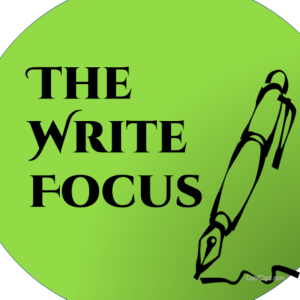 Wednesday Oct 12, 2022
Wednesday Oct 12, 2022
Writer, Interrupted Yet Resumed!
Lynn Cahoon ventured away from writing because of life disruptions only to return years later. Starting with essays then short stories, she eventually wrote her first novels … and woke up to her name on the NY Times best-seller list for ebooks. Currently juggling five series along with a major move, Lynn shares her writing journey and guidance.
Her newest release, only a few weeks ago, is A Vacation to Die For, #14 in the Tourist Trap series, available on Amazon, Barnes & Noble, Apple, and Kobo.
(It's the last interview of 2022!)
TIMINGS
00:30 Welcome
00:44 Lynn's journey, from essays to short stories to novels and to best-seller status
4:10 the current five series: Tourist Trap series has 15 books / Cat Latimer series / Farm to Fork series / Kitchen Witch series / Survivors Book Club series
6:56 series set in California, Arizona, Colorado, and Idaho
8:00 Life rolls disrupt writing.
9:43 Developing new series~ driving opens up creativity, falling in love with locales
15:00 More personal circumstances that inform writing in unexpected aways
16:45 Lynn's writing process for ideas ~ "Writers are magpies."
18:00 Using structure to set events, the entry of the dead body, developing relationships before the murder
21:40 Niches help.
26:00 Maintaining productivity ~ using word counts
28:00 Bob Mayer: writer and productivity adviser, "The Warrior Writer"
30:00 Overcoming writing trials, hitting the genre markers
32:00 Genre-hopping and its problems, finding a niche
35:00 Best tool for writing
38:08 Best advice for the New Writers
39:30 Closing
LINKS
Her website -http://lynncahoon.com/
Amazon author page -http://www.amazon.com/Lynn-Cahoon/e/B0082PWOAO/
Sign up for her newsletter for exclusive giveaway access as well as all things #LynnCahoon www.lynncahoon.com
Thanks for listening to The Write Focus. We focus on productivity, process, craft, and tools. Our podcast is for newbies who want to become writing pros and veterans who are returning to writing after years away.
Our current focus is A Mixed Miscellany: Interviews with Writers / Fiction / Poetry / Nonfiction.
For more links and resources, visit www.thewritefocus.blogspot.com  .
Write to us at winkbooks@aol.com.
Support the podcast with a cup of coffee at https://www.buymeacoffee.com/winkbooksr
If you find value in this podcast, please share with your writing friends or write a review. (We're small beans. We don't have the advertising budget of the big peeps. You can make a difference.)