Episodes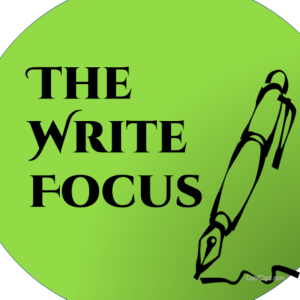 Wednesday Nov 23, 2022
Wednesday Nov 23, 2022
Herewith, the most boring yet essential of all the writing business information: Practicalities
MS Preparation and the Nuts & Bolts of the everyday Writing Life.
Content
0:40 Intro / 7 Common Manuscript Elements
2:16 Boilerplates
3:27 Disclaimers
4:30 Front Titles List
6:10 Acknowledgements and Reader Notes
7:40 Table of Contents
8:22 Chapter Headings & Page Breaks
10:55 A Book of the Book
12:50 Word Processing Basics
15:07 Fonts and Special Images
18:11 Page Breaks and Text Flow
20:34 Oxford Commas?
21:06 Spacing?
21:40 Print-Outs
23:17 Stats and Percentages?
26:54 Save the Eyes
27:48 Closing
Thanks for listening to The Write Focus. We focus on productivity, process, craft, and tools. Our podcast is for newbies who want to become writing pros and veterans who are returning to writing after years away.
Our current focus is Enter the Writing Business. We're bookcasting!
For more links &resources, visit www.thewritefocus.blogspot.com  .
Write to us at winkbooks@aol.com.
Support the podcast with a cup of coffee at https://www.buymeacoffee.com/winkbooksr
If you find value in this podcast, please share with your writing friends or write a review. (We're small beans. We don't have the advertising budget of the big peeps. You can make a difference.)