Episodes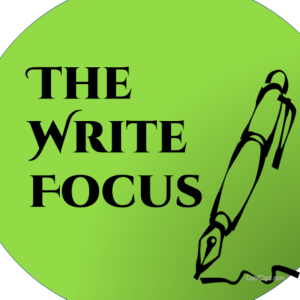 Wednesday Nov 30, 2022
Wednesday Nov 30, 2022
We're to the last 2 episodes of our focus on the Writing Business. These last two episodes for this season of The Write Focus will concentrate on a business plan for our writing.
Yes, writing is a business. Do it the SMART way.
Content
0:39 Intro
2:05 What is a Business Plan?
2:57 The Writing Business Plan
4:09 Expected Audience
7:45 Product vs. Project
8:25 Vision / Mission / Objectives
17:01 SWOT: our A-Team
19:40 Awareness of the Marketplace
21:51 SMART
23:45 Anticipate Problems / Adaptation is Key
26:30 New Directions
28:58 Write It Down / Expect Surprises
32:27 Closing
Thanks for listening to The Write Focus. We focus on productivity, process, craft, and tools. Our podcast is for newbies who want to become writing pros and veterans who are returning to writing after years away.
Our current focus is Enter the Writing Business. We're bookcasting!
For more links and resources, visit www.thewritefocus.blogspot.com  .
Write to us at winkbooks@aol.com.
Support the podcast with a cup of coffee at https://www.buymeacoffee.com/winkbooksr
If you find value in this podcast, please share with your writing friends or write a review. (We're small beans. We don't have the advertising budget of the big peeps. You can make a difference.)