Episodes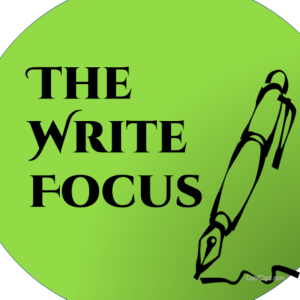 Wednesday Dec 07, 2022
Wednesday Dec 07, 2022
The year's final episode, for the rest of December is busy, busy, busy! And that's in our Biz Plan.
We talk the SMART Business Plan, turning dreams into goals with specific objectives and strategies. How do we do it?
Content
00:37 Intro
1:50 Tangible Objectives
3:27 Outside Help / Online Presence
6:22 Professional Improvement / Networking
11:02 Strategies / Expected Results
17:30 Logistics ~ Plans / Projects / Needs & Wants
24:50 Build the Plan / Review to Preview / Failures
33:40 Closing
Workbook for this podcast series is available at Emily Dunn / M.A. Lee (buymeacoffee.com)
Link to purchase the ebook of the series: https://www.amazon.com/Enter-Writing-Business-Inspiration-Writers-ebook/dp/B0848CK3C2
Link to purchase the paperback, bundled with 2 other books: Inspiration for Writers https://www.amazon.com/Inspiration-4-Writers-M-Lee-ebook/dp/B084LS1S9V
Thanks for listening to The Write Focus. We focus on productivity, process, craft, and tools. Our podcast is for newbies who want to become writing pros and veterans who are returning to writing after years away.
Our current focus is Enter the Writing Business. We're bookcasting!
For more links and resources, visit www.thewritefocus.blogspot.com  .
Write to us at winkbooks@aol.com.
Support the podcast with a cup of coffee at https://www.buymeacoffee.com/winkbooksr
If you find value in this podcast, please share with your writing friends or write a review. (We're small beans. We don't have the advertising budget of the big peeps. You can make a difference.)