Episodes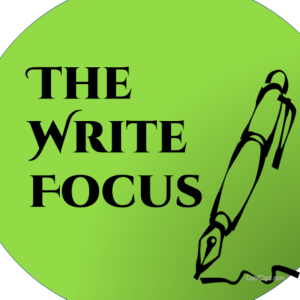 Sunday Jan 01, 2023
Sunday Jan 01, 2023
January 1 falls outside the parameters by offering a freebie. 
This year Edie Roones and M.A. Lee give us "The Poisoner and the Faerie Huntsman", from the Wild Sherwood series, collected into the anthology Into Wild Sherwood.
Melly and her hound encounter strange black hounds. Then the Huntsman of the Wild Hunt arrives. Has the fallen into greater trouble?
The entire story is available free on Book Funnel: https://dl.bookfunnel.com/c639tkoihp
Also available free is last year's New Year's story from Remi Black: "Godriana's Font" : https://dl.bookfunnel.com/miehw4vs4q
AND the New Year's story from the year prior, our very first offering :: "The Lion's Den" from M.A. Lee : https://dl.bookfunnel.com/wc84divkre
Enjoy the freebies!
Contents
0:40 Intro
2:55 Story Start
24:47 Out-go
25:15 Exit
Thanks for listening to The Write Focus. We focus on productivity, process, craft, and tools. Our podcast is for newbies who want to become writing pros and veterans who are returning to writing after years away.
Our starting focus for this year is Discovering Characters. The opening episode will be January 4. We're bookcasting!
For more links and resources, visit www.thewritefocus.blogspot.com  .
Write to us at winkbooks@aol.com.
Support the podcast with a cup of coffee at https://www.buymeacoffee.com/winkbooksr
If you find value in this podcast, please share with your writing friends or write a review. (We're small beans. We don't have the advertising budget of the big peeps. You can make a difference.)