Episodes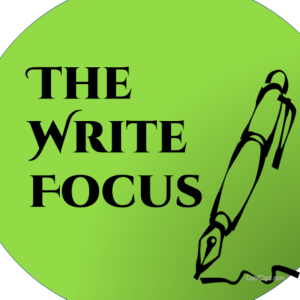 Wednesday Feb 08, 2023
Wednesday Feb 08, 2023
What happens when a story idea strikes? If we don't start with the central character, then very quickly our minds will focus on that single character. Our minds will swirl around a scenario and the character who controls our perspective of that scenario.
Any character can serve as that central focus. We writers decide who will be the focus based on which character is best suited to confront the conflict.
Our characters spin around an interactive conflict with a push-pull synergy. Two characters, opposing each other, will create a story. These two—the solution-finder and the conflict-creator—cannot work alone. We need both to drive the novel.
Who are these two characters? Let's find out.
Contents
0:39 Intro
2:42 Protagonist / Hero
7:53 The 3 C's: Choice, Coercion, Compulsion
10:31 Antagonist / Villain
15:30 4 Shades of Evil
17:17 Closing
Thanks for listening to The Write Focus. We focus on productivity, process, craft, and tools. Our podcast is for newbies who want to become writing pros and veterans who are returning to writing after years away.
Our current focus is Discovering Characters. We're bookcasting!
Support the podcast with a cup of coffee at https://www.buymeacoffee.com/winkbooksr
You can find workbooks and templates at Buy Me a Coffee. Just up is the Enter the Writing Business Workbook.
Templates from the Discovering Characters series are also there.
Discovering Characters  can be purchased at these links:
https://www.amazon.com/dp/B07Y7LYK19
https://books2read.com/u/3RJrZB
Discovering Your Writing, a bundle of four writing craft books, is available here: https://www.amazon.com/dp/B08691892S
View the Trailer: https://youtu.be/hTVQn92kNBk
For more links and resources, visit www.thewritefocus.blogspot.com  .
Write to us at winkbooks@aol.com.
If you find value in this podcast, please share with your writing friends or write a review. (We're small beans. We don't have the advertising budget of the big peeps. You can make a difference.)