Episodes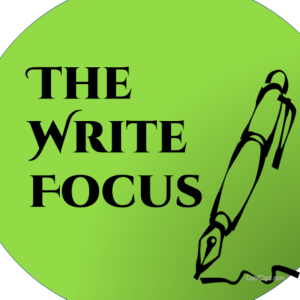 Wednesday Apr 05, 2023
Wednesday Apr 05, 2023
For writers, teams offer greater opportunities than a single protagonist or antagonist.
We are not limited to character's perspective throughout the writing. We can have two who alternate or a group of characters whose diverse perspectives open a wider opportunity for conflict and tension.
Writers can have a lot of fun with teams. We can build a book or a series around a team. We can follow a single protagonist and the team through a series OR have a single protagonist with a changing team OR have alternate team members serve as the protagonist.
Teams give options … and every writers love options.
CONTENTS
0:38 Intro to Team Roles
2:36 Basics of Teams (*My apologies for my poor attempt at 4 Chinese art terms.)
6:46 4 Team Members ~ Alpha / Beta / Gamma / Delta
9:09 Team Members in Conflict
12:04 Conflict Reactions of Team Members
16:10 3 Leadership Styles
18:03 10 Team Roles ~ the Skeleton
20:55 Peck vs. Pack
21:57 Peck
24:13 Self-Selection of a Group
25:10 Pack
26:36 Closing
LINKS
Flow by Cyrus Molavi https://www.amazon.com/Flow-Classic-Achieve-Happiness-Introduction/dp/0712657592
Discovering Characters  can be purchased at these links:
https://www.amazon.com/dp/B07Y7LYK19
https://books2read.com/u/3RJrZB
Discovering Your Writing, a bundle of four writing craft books, is available here: https://www.amazon.com/dp/B08691892S
View the Trailer: https://youtu.be/hTVQn92kNBk
Thanks for listening to The Write Focus.
We focus on productivity, process, craft, and tools. Our podcast is for newbies who want to become writing pros and veterans who are returning to writing after years away.
Our current focus is Discovering Characters. We're bookcasting!
Support the podcast with a cup of coffee at https://www.buymeacoffee.com/winkbooksr
You can find workbooks and templates at Buy Me a Coffee. Just up is the Enter the Writing Business Workbook.
Templates from the Discovering Characters series are also there.
For more links and resources, visit www.thewritefocus.blogspot.com  .
Write to us at winkbooks@aol.com.
If you find value in this podcast, please share with your writing friends or write a review. (We're small beans. We don't have the advertising budget of the big peeps. You can make a difference.)