Episodes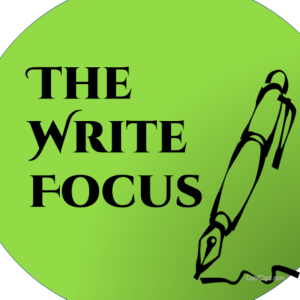 Wednesday Aug 02, 2023
Wednesday Aug 02, 2023
We're talking Branding. Before we launch into this week's episode, let's have a reminder.
1st ~ We have nanoseconds to capture a reader's interest. We can capture that reader with three glances. The 1st glance is a cover that blazes with story. Our cover has to represent our story with 3 little words focusing on 1] the protagonist, 2] the subniche of our story, and 3] on setting.
2nd ~ We select images that tweak what our competition is doing. Those 3 little words, ever so important, guide us, then we narrow in to capture the mood or tone of our story.
3rd ~ Glance III, which we start this episode, seals our contract with readers through Clever Titles and Cover Copy.
Let's look at Clever Titles.
TIMINGS
00:00 Start
00:39 Intro
01:50 1st Job ~ What hooks a reader?
06:12 2nd Job ~ Understand our Keys
07:40 Titles with Tricks
09:40 Examples with Perry Mason and Victoria Holt
12:25 Examples with Nora Roberts and Alistair MacLean
14;42 Examples with Dick Francis and Phyllis A Whitney
17:05 Last Word
17:33 Closing
Total Time 18:33
A Video Trailer showing Branding in Action: https://youtu.be/uthI5gEWic8
Purchase the ebook at these inks:
https://www.amazon.com/dp/B07YL8GBM1
https://books2read.com/u/bPyKQ7
Purchase a paperback 8 x 10 with Characters / Plot / Branding / Sentence Craft here: https://www.amazon.com/dp/B08691892S
Thanks for listening to The Write Focus. We focus on productivity, process, craft, and tools. Our podcast is for newbies who want to become writing pros and veterans who are returning to writing after years away.
Our current focus is Branding: the Way Writers will Reach the Readers.
Support the podcast with a cup of coffee at https://www.buymeacoffee.com/winkbooksr
You can find workbooks and templates at Buy Me a Coffee. Just up is the Enter the Writing Business Workbook and templates from the Discovering Characters Coming soon are worksheet templates and a video trailer script for Discovering Your Author Brand.
For more links and resources, visit www.thewritefocus.blogspot.com  .
Write to us at winkbooks@aol.com.
If you find value in this podcast, please share with your writing friends or write a review. (We're small beans. We don't have the advertising budget of the big peeps. You can make a difference.)