Episodes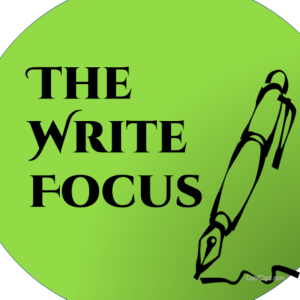 Wednesday Aug 30, 2023
Wednesday Aug 30, 2023
Our last episode on Branding continues a focus on book trailers. For sample trailers, view the Show Notes for the August 23 episode at the website.
It's the Key Fundamentals of the Script for Trailers and Clips along with the skeletal framework that can expand or contract as needed.
Beginning in September to the end of this season, The Write Focus launches the next series. Plot is the structure that develops characters in conflict. We'll discuss different kinds of structures before examining in detail the best structure I know, highly adaptable, well-paced, with opportunities for dynamic character development and growth. It's Discovering Your Plot.
TIMINGS
00:00 Welcome
00:39 Intro
01:30 Key Fundamental #1
02:55 #2 with an adapting script
05:22 #3 and #4
08:06 #5 with the trailer's shape
09:42 #6 and #7
11:52 Caveat
13:00 Last Words & Closing
Total Run Time 14:25
LINKS
KEY FUNDAMENTALS FOR VIDEO TRAILERS available at Buy Me a Coffee https://www.buymeacoffee.com/winkbooksr/e/150474
A Video Trailer showing Branding in Action: https://youtu.be/uthI5gEWic8
Purchase the ebook at these inks:
https://www.amazon.com/dp/B07YL8GBM1
https://books2read.com/u/bPyKQ7
Purchase a paperback 8 x 10 with Characters / Plot / Branding / Sentence Craft here: https://www.amazon.com/dp/B08691892S
As always, THANKS for listening to The Write Focus. 
We focus on productivity, process, craft, and tools. Our podcast is for newbies who want to become writing pros and veterans who are returning to writing after years away.
Our next focus is PLOT: What Writers Want to Know and Need to Know.
Support the podcast with a cup of coffee at https://www.buymeacoffee.com/winkbooksr
You can find workbooks and templates at Buy Me a Coffee. Just up is the Enter the Writing Business Workbook and templates from the Discovering Characters series.
Available Now: worksheet templates and a video trailer script for Discovering Your Author Brand.
For more links and resources, visit www.thewritefocus.blogspot.com  .
Write to us at winkbooks@aol.com.
If you find value in this podcast, please share with your writing friends or write a review. (We're small beans. We don't have the advertising budget of the big peeps. You can make a difference.)