Episodes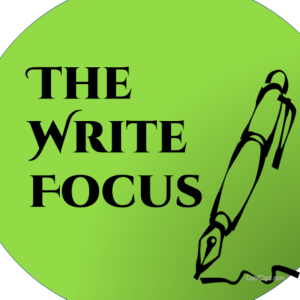 Wednesday Sep 20, 2023
Wednesday Sep 20, 2023
Tropes are those genre category-specific details, characters, and events that readers relish and anticipate: a magic sword, the hard-nosed detective who drinks on the job, and the corpse found and lost in a cozy mystery. Some tropes—such as the Golden Child—transcend a single genre and can be found in all major genres.
Genre tropes can build a plot, but tropes are not plot. They are tools. Not every screwdriver in your tool box is used every time you need to screw in a screw. If you do use every tropes to build a plot, well, as a writer, you are S.C.R.E.W.E.D.
I won't list genre tropes in this episode. Those are easy to find. I will explain the reason we writers are screwed when we depend on tropes for our plot and characters.
Yet we can use tropes ... just don't let them use you!
TIMINGS
00:00 Welcome
00:39 Opening Words
01:54 Genre Tropes
03:31 Folk Ballad Tropes
06:08 Commedia dell' Arte Tropes
08:05 Epic Hero Tropes
12:13 Writing Fast with Stock Spinners / Story Wheels
15:24 Pulp Writers and Preventing Trope Repetition
17:48 Last Words
18:31 Closing
Total Run Time: 19:31
LINKS
Karen Woodward: "NaNoWriMo, Erle Stanley Gardner, Perry Mason, and Plot Wheels" – https://blog.karenwoodward.org/2013/10/nanowrimo-erle-stanley-gardner-perry-mason-plot-wheels.html 
Lester Dent's Plot Formula, as a pdf, is at multiple places on the Internet.
Thanks for listening to The Write Focus. We focus on productivity, process, craft, and tools. Our podcast is for newbies who want to become writing pros and veterans who are returning to writing after years away.
Our current focus is Discovering Your Plot, from host M.A. Lee's guidebook of the same name.
Support the podcast with a cup of coffee at https://www.buymeacoffee.com/winkbooksr
You can find workbooks and templates at Buy Me a Coffee. Available is the Enter the Writing Business Workbook and templates from the Discovering Characters
Available Now: worksheet templates and a video trailer script for Discovering Your Author Brand.
For more links and resources, visit www.thewritefocus.blogspot.com  .
Write to us at winkbooks@aol.com.
If you find value in this podcast, please share with your writing friends or write a review. (We're small beans. We don't have the advertising budget of the big peeps. You can make a difference.)
Links to the Ebook
https://www.amazon.com/dp/B0838PTN49
https://books2read.com/u/bOJK6K
Links to a paperback 8 x 10 bundle for plot / characters / branding / sentence craft, called Discovering Your Writing https://www.amazon.com/dp/B08691892S
Trailer https://youtu.be/hTVQn92kNBk