Episodes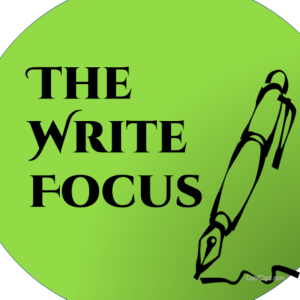 Wednesday Jun 07, 2023
Wednesday Jun 07, 2023
It's the Writing Challenge, this June on The Write Focus.
In addition, we give the #1 indicator of writing success and introduce the 7 writing stages for building any content type, fiction and nonfiction.
The Writing Challenge started on June 1 (we promoted it in our May 31 episode). We're attempting 1,500 words per day throughout the month. Achievement = 45,000, but even if we're far short, we still have success ~ because we've avoided the dreaded blank page.
TIMINGS
0:39 Intro
2:10 Stages of Writing
8:21 Challenge Check-in
11:13 Closing
Total Time: 12:12
Thanks for listening to The Write Focus. We focus on productivity, process, craft, and tools. Our podcast is for newbies who want to become writing pros and veterans who are returning to writing after years away.
Our current focus is the June Writing Challenge.
Support the podcast with a cup of coffee at https://www.buymeacoffee.com/winkbooksr
You can find workbooks and templates at Buy Me a Coffee. Just up is the Enter the Writing Business Workbook as well as templates from the Discovering Characters series.
For more links and resources, visit www.thewritefocus.blogspot.com  .
Write to us at winkbooks@aol.com.
If you find value in this podcast, please share with your writing friends or write a review. (We're small beans. We don't have the advertising budget of the big peeps. You can make a difference.)