Episodes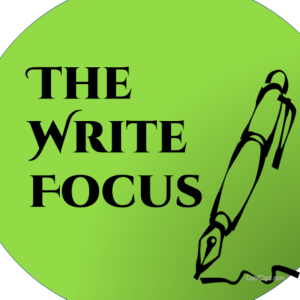 Wednesday Nov 08, 2023
Wednesday Nov 08, 2023
In this episode, we begin our in-depth analysis of the individual stages of the Archetypal Story Pattern, the greatest plot structure for writers.
Highly adaptable and flexible, the Archetypal Story Pattern, or ASP, allows the creative muse to fly. Our focus is the first two stages: Stage 1 / Ordinary World and Stage 2 / Call to Adventure.
With a deeper and richer analysis of each stage, writers will hopefully gain insights that were never before contemplated.
TIMINGS
00:00 Welcome
00:39 Introduction
01:22 Stage 1 Opening
02:28 Start with Duality
05:07 Build with the Latin 7
09:21 Stage 2 Opening
10:35 First Consideration
12:26 Second Consideration
15:59 Three More Takes
18:43 Last Words and Closing
Total Run Time :: 20:25
Thanks for listening to The Write Focus. We focus on productivity, process, craft, and tools. Our podcast is for newbies who want to become writing pros and veterans who are returning to writing after years away.
Our current focus is Discovering Your Plot, from host M.A. Lee's guidebook of the same name.
Support the podcast with a cup of coffee at https://www.buymeacoffee.com/winkbooksr
You can find workbooks and templates at Buy Me a Coffee. Available is the Enter the Writing Business Workbook and templates from the Discovering Characters
Available Now: worksheet templates and a video trailer script for Discovering Your Author Brand.
For more links and resources, visit www.thewritefocus.blogspot.com  .
Write to us at winkbooks@aol.com.
If you find value in this podcast, please share with your writing friends or write a review. (We're small beans. We don't have the advertising budget of the big peeps. You can make a difference.)
Links to the Ebook
https://www.amazon.com/dp/B0838PTN49
https://books2read.com/u/bOJK6K
Links to a paperback 8 x 10 bundle for plot / characters / branding / sentence craft, called Discovering Your Writing https://www.amazon.com/dp/B08691892S
Trailer https://youtu.be/hTVQn92kNBk